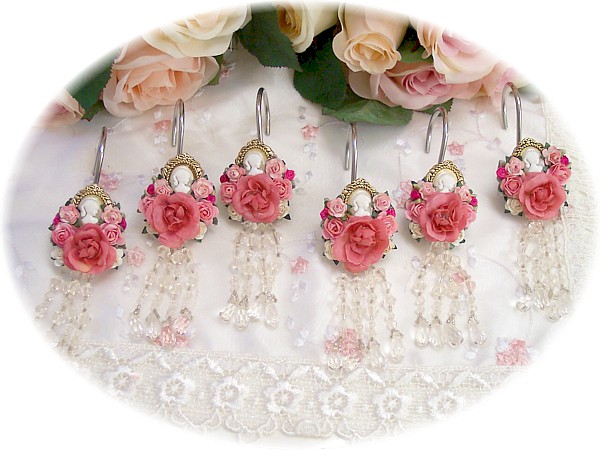 $69.00

Unavailable
Bring up the 'elegance' level of your bath! Our Cameo Shower Curtain Hooks are made from DESIGNER HEAVY DUTY CHROME PLATED METAL and embellished with beautiful CAMEOS, ROSES AND BEADED TASSELS.
Measures: 5" long x 2" wide.
(HINT) These also work with regular window curtains as long as the gauge of the rod is no larger than a standard shower curtain rod.